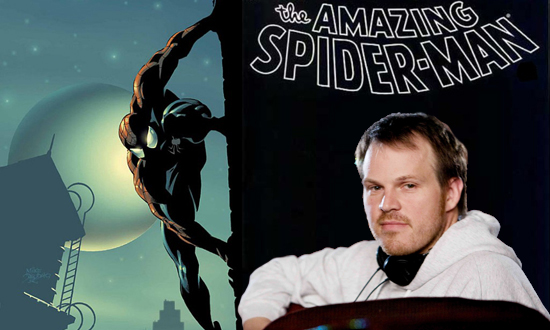 Director Sam Rami and stars Tobey Maguire and Kristen Dunst have barely left the franchise, but Sony Pictures is wasting no time getting things up and running for their new incarnation of "Spider-Man."
Currently untitled, the project already has a new director on board -- Marc Webb of "500 Days of Summer" fame -- and a screenwriter -- James Vanderbilt -- best known for David Fincher's "Zodiac" and the upcoming "The Losers." While casting for the pivotal role of Peter Parker is still underway, Sony Pictures announced today that the film be released in 3-D and will hit theaters on July 2, 2012.
Blake said in a statement, "Spider-Man is the ultimate summer movie-going experience, and we're thrilled the filmmakers are presenting the next installment in 3D. Spider-Man is one of the most popular characters in the world, and we know audiences are eager and excited to discover Marc's fantastic vision for Peter Parker and the franchise."
Much more intriguing is the fact the new date will pit "Spider-Man" versus Paramount Pictures' currently untitled "Star Trek" sequel. The highly-anticipated second installment of J.J. Abrams global blockbuster is currently scheduled to open on June 29, 2012. That's only three days before the new "Spider-Man" hits theaters.
Studios usually attempt to avoid other potential blockbusters that are going after the same demo, even in the highly competitive summer months. History has not been kind to such battles. Most noteworthy was in 2000 when Warner Bros. "The Perfect Storm" severly hampered the box office of Mel Gibson's "The Patriot" over the July 4th weekend. Whether Paramount will blink under this scenario and move "Star Trek 2" or see if Sony backs off is unclear.
Look for more news on the "Spider-Man" reboot and "Star Trek" sequel as it breaks on HitFix. In the meantime, check out some possible candidates to play the Web-slinger here.